As they say, sharing is caring… and also an important feature in Google Data Studio! You have probably been in a situation, where an employee leaves your agency/company and all the access to reports and data sources leaves with them. The problem is that often, managing data ownership and access level is the aftermath, as opposed to a carefully designed transition process.
In this post, I want to show you how to completely transfer ownership of reports and data sources, so that the new owner is able to edit the report front-end, configure new fields and change the data schema. Plus, a few caveats of access management.
Grant report access
The first thing we would normally do to allow another user to access our Data Studio report is to simply navigate to the "Share" button and assign them a "Can edit" role.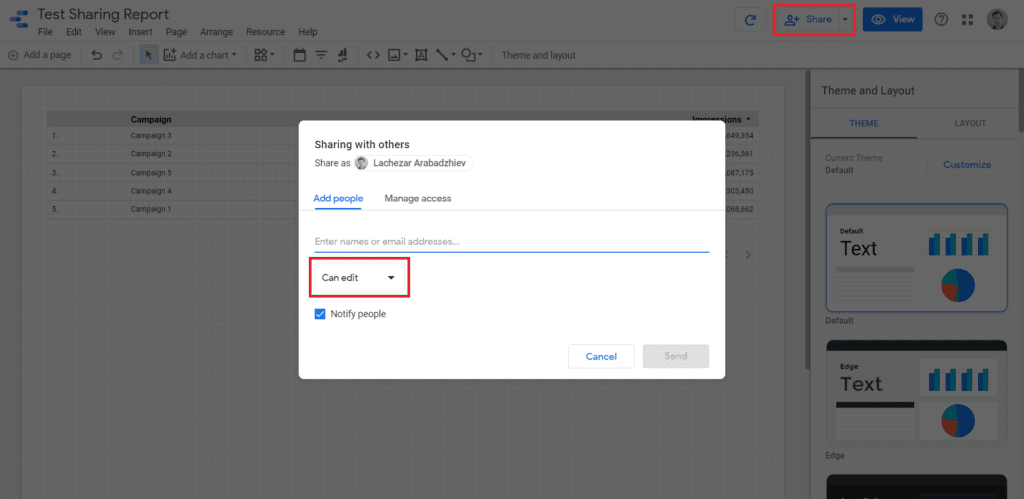 Of course, this would only provide the new user with access to the report charts and fields that are already available. As you can see, the "Data Source" field below does not have an edit option. The separation between the data source and the report itself is also common practice in other data visualization tools. Its main purpose is to add an extra layer of security.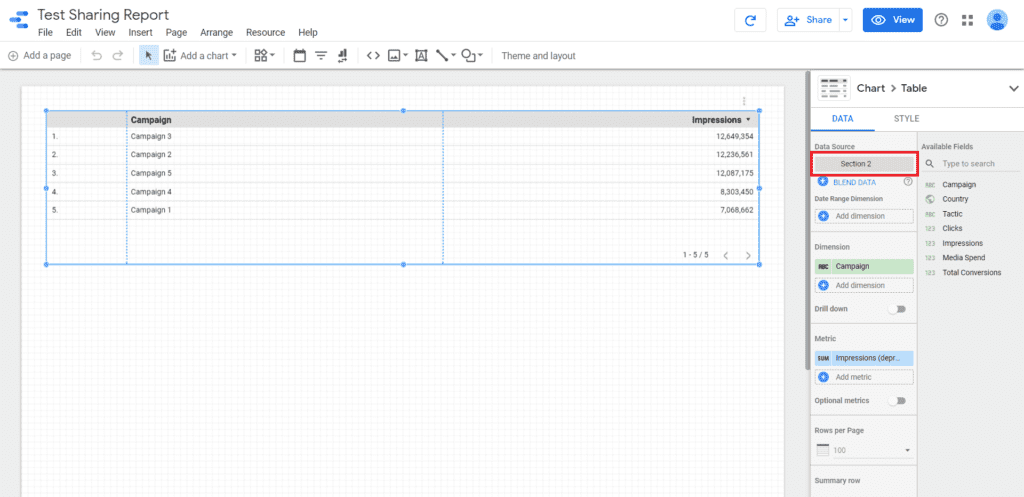 Share the data source
Now, let's go a step further and share the data source to enable the new user to create dimensions/metrics. You can do that by going to "Data Sources" in the main interface and assign "Can edit" access.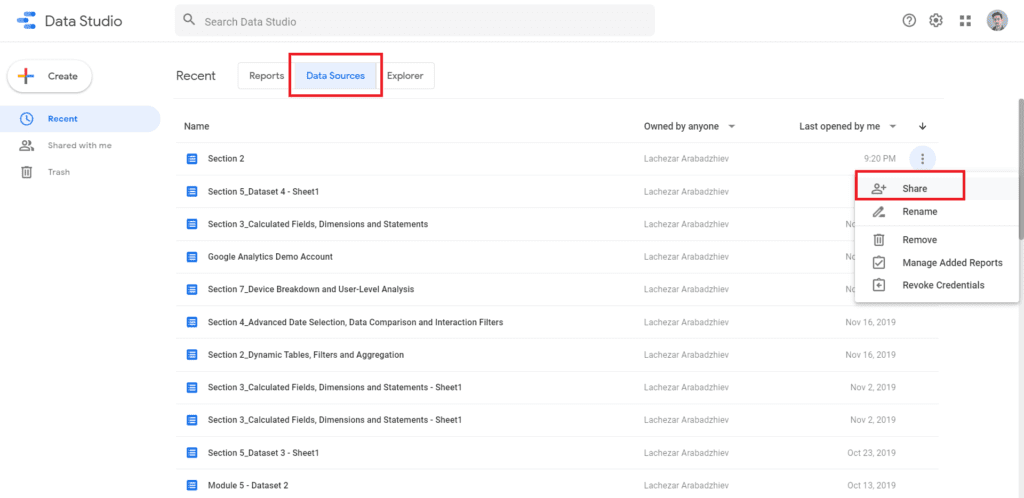 …and voilà, your new user is now able to edit the data source. This includes adding new fields and also changing aggregation and data types to existing fields. Not quite full access yet.
Transfer ownership completely (be careful!!!)
The last and missing piece here is being able to edit the data source connection and update it. This can be achieved by going to the "Data Sources" menu and changing the "Can edit" access to "Make owner". Bear in mind, once you transfer ownership to someone else, that person can remove your access or modify the data source connection and you will not be able to revoke the connection. Therefore, be careful with the feature, as it is extremely powerful.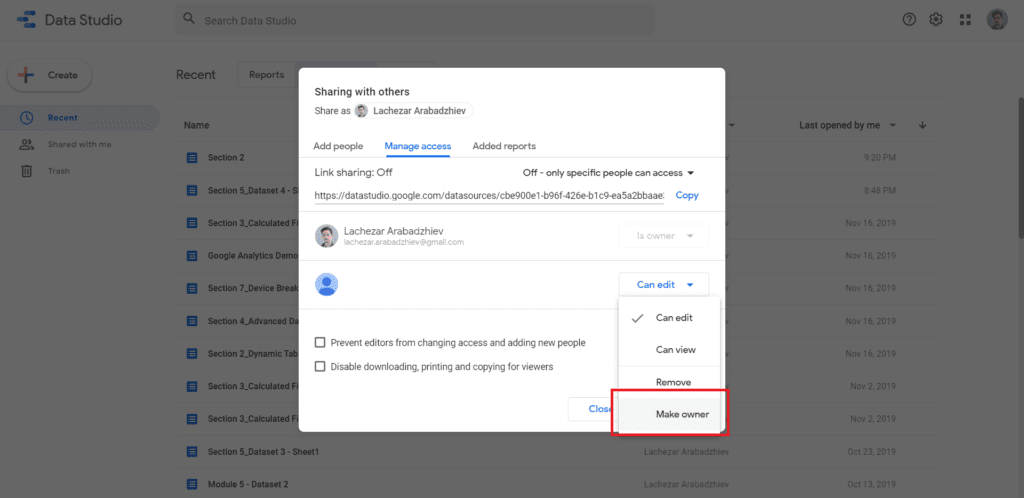 When you finally have owner access you would see a few more buttons light up in your Data Studio report. It is a good practice to review access levels of clients and employees that are changing departments or leaving your company. In this way, you can avoid broken reports and missing data sources in the long-run.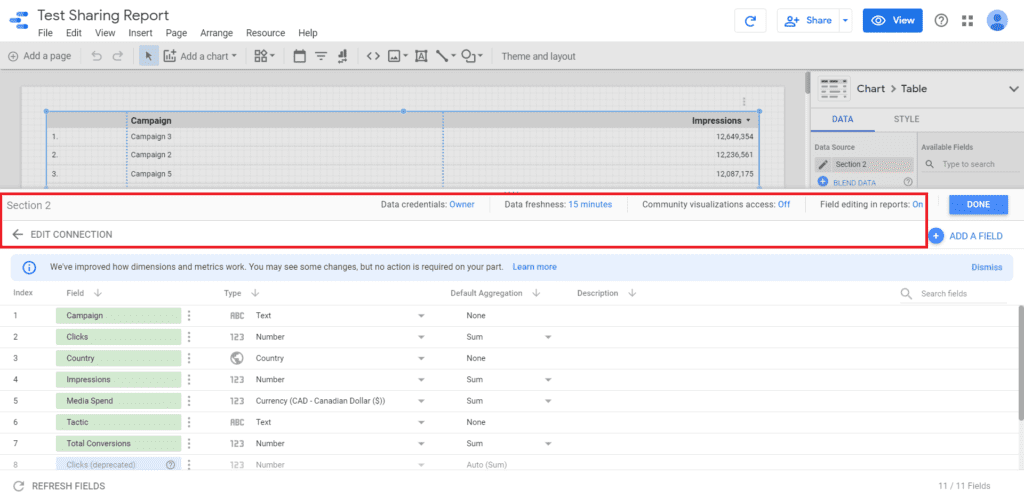 I hope this was helpful! If you have any questions, feel free to DM me on LinkedIn or subscribe to my newsletter for more updates 🙂